Discover the half treble crochet stitch or half double crochet if you're in the USA. This easy stitch is short and sweet, and there's something about pulling the yarn through all three loops which makes it very satisfying to work up! It's ideal for creating a denser fabric, that has more movement than plain double crochet (or single crochet for US terms).
Half treble crochet (htr) – UK terms
Half double crochet (hdc) – US terms
Half treble crochet stitch step-by-step:
In the photo tutorial below I'm working around a snowflake from my Stellar Snowflake Scarf pattern (coming soon), but the steps for the stitch are the same whether you're working into a motif or a flat panel of work.
Wrap the yarn around your hook – you will now have two loops on your hook.:
2. Insert your hook through the next stitch and wrap yarn around the hook. [Note in the picture I've inserted my hook between two stitches which is what the motif I'm making called for, but you could also insert it into the top of your next stitch, depending on the pattern you're following]: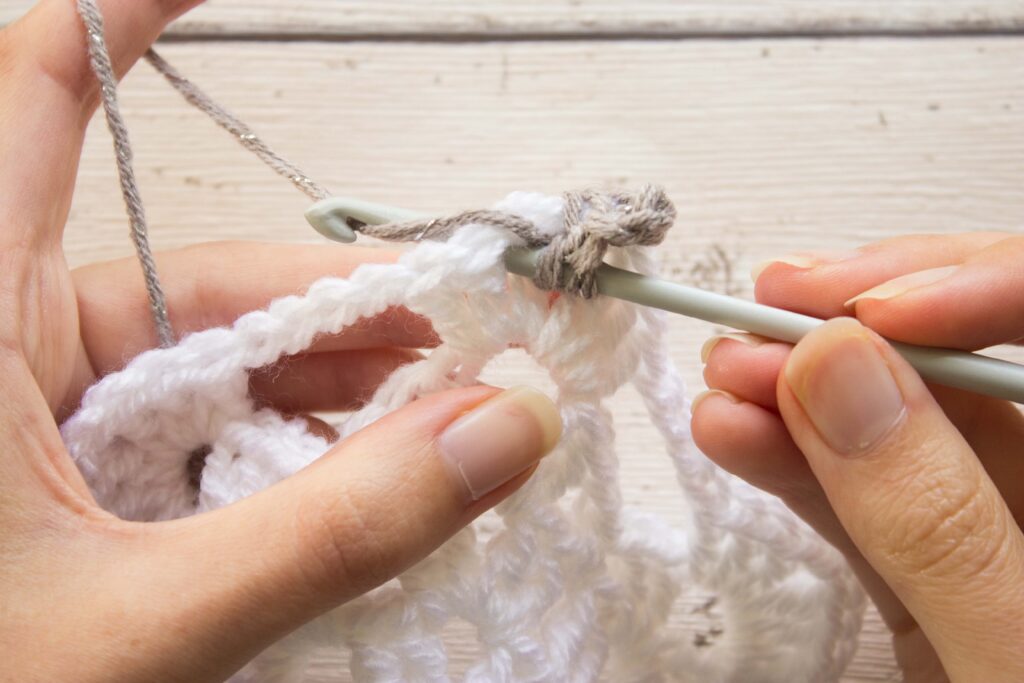 3. Pull back through the stitch – you will now have three loops on your hook: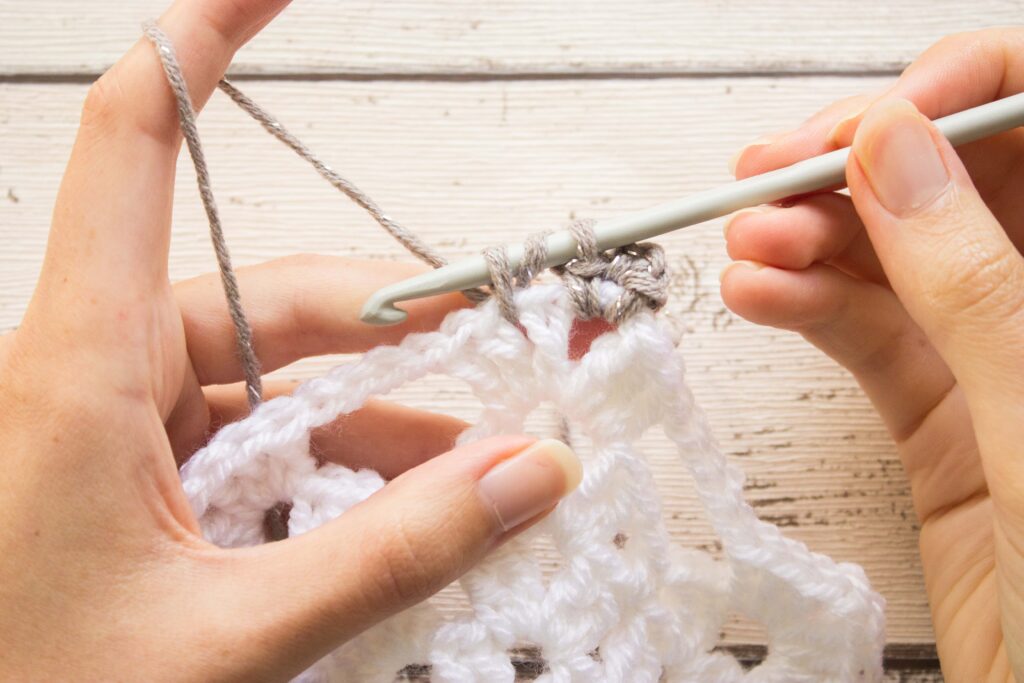 4. Wrap yarn around the hook (pictured) and pull the first loop through all three loops: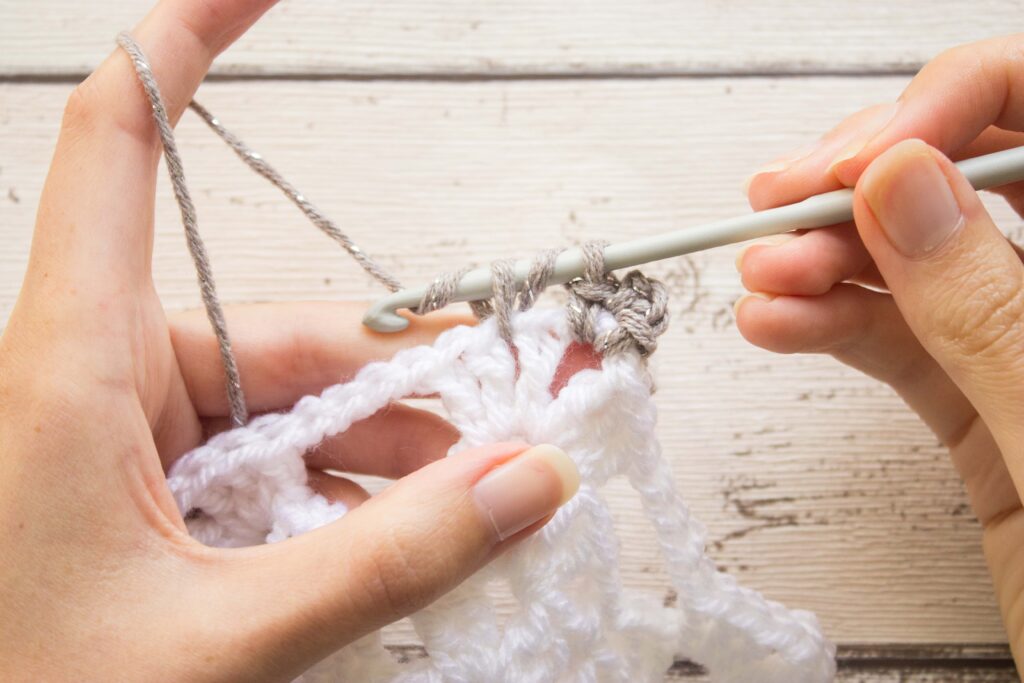 5. You have completed a htr stitch!: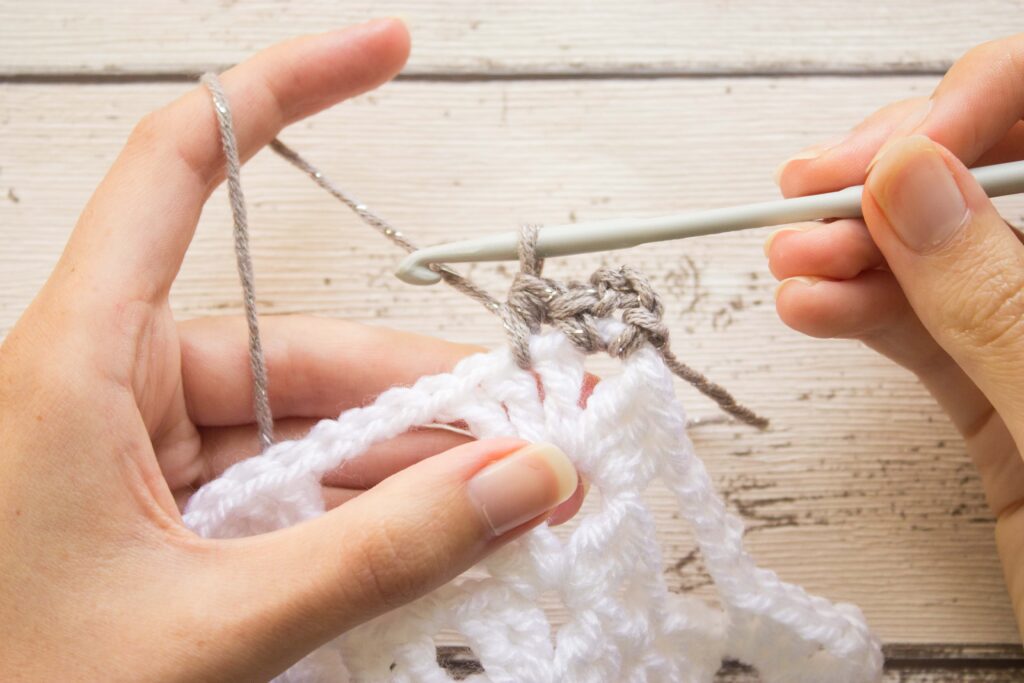 Note: If you were working the stitch in rows and turning, I'd use a 2 chain turning chain at the start of each row.
I hope you find this helpful! The half treble is a great stitch to add to your collection, and is used in lots of my patterns, including the Stellar Snowflake Scarf (link coming soon).
What are you making with the htr stitch? Let me know in the comments below.
Happy crocheting!