Colour pop, texture, flattering boat neck and drape – hook up this crochet poncho for your wardrobe stat! Wear over a top to keep the chill off or layer over a turtle neck or roll neck for maximum winter warmth.
The gorgeous texture is created from a variety of stiches, all explained in the PDF pattern, while the rectangular shape keeps things simple and modern – a great first step into crochet garments if you're a beginner, or just a fun way to add colour to your wardrobe – I seriously can't get enough of that mustard yellow on the shoulders.
As you can probably guess from the name (I find naming patterns so hard, but I'm pretty proud of this one!), it's inspired by lichen (pronounced 'liken' just in case you haven't got it yet…)* which grows on tree branches and trunks, as well as rocks, walls and almost any surface – look out for some on your next walk. Something about the colours, often silvery grey and bright yellow, and how the texture contrasts with the tree bark has always fascinated me. They can also apparently adapt and survive in almost any environment, which feels pretty apt for 2020.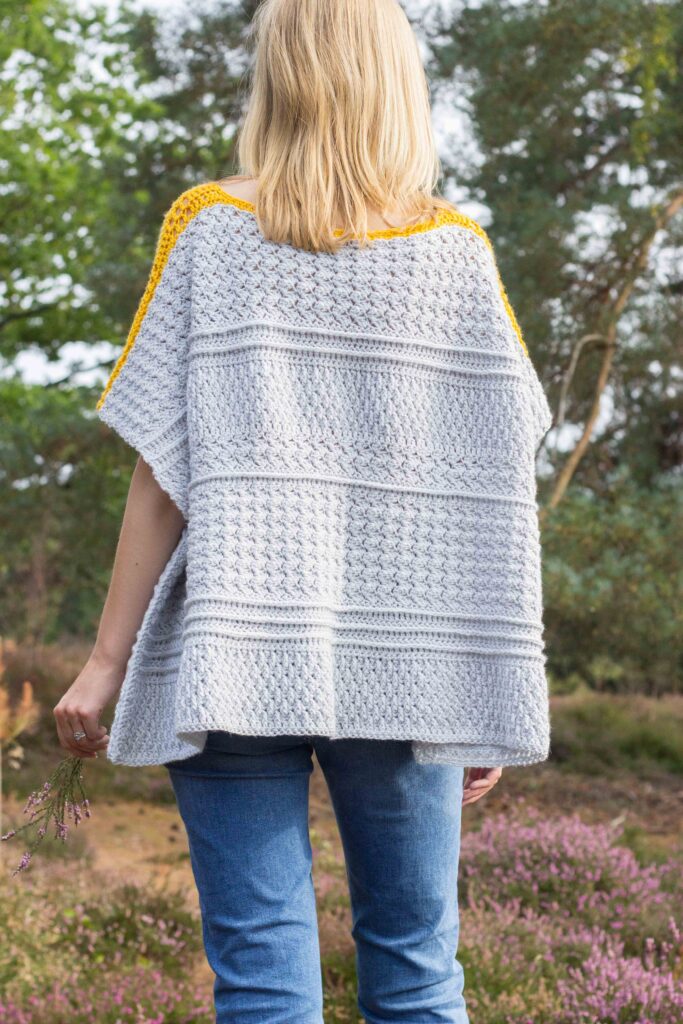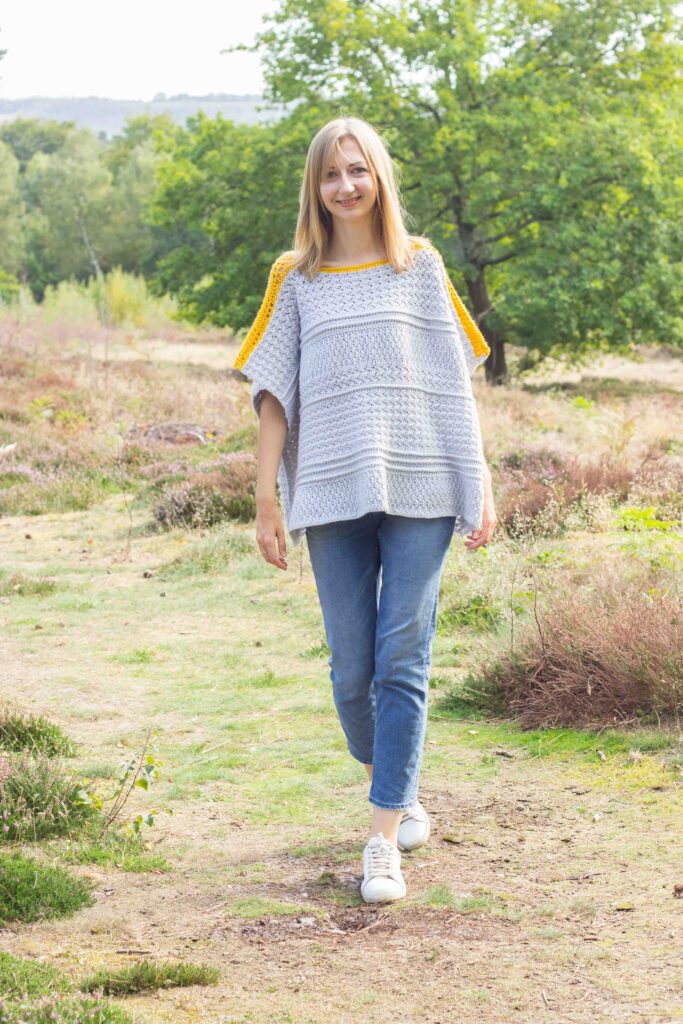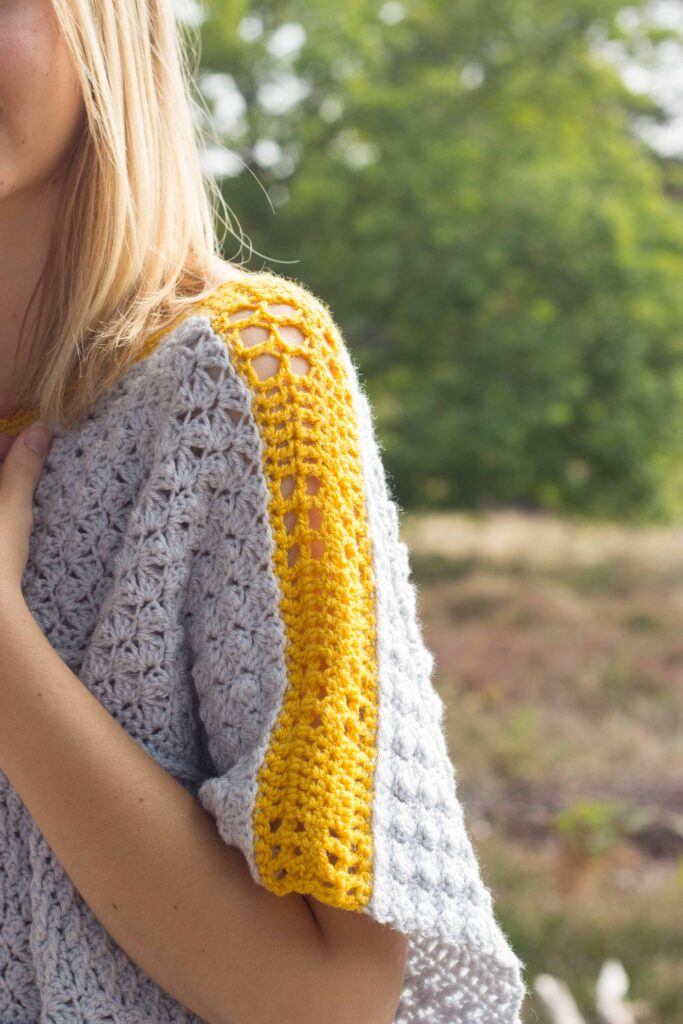 Skill level: Beginner with some experience. You will need to know chain, slip stiches, double crochet and treble crochet stitches (single and double crochet in US terms).
Materials needed: DK yarn – 5 (6, 7, 7, 8, 8, 9, 10, 10) x 100g balls in main colour
1 x 100g ball in contrast colour
4.5mm crochet hook
Needle
Scissors
2 x stitch markers
Sizes: XS (S, M, L, XL, 2X, 3X, 4X, 5X). Poncho width: 90 (100, 110.5, 120.5, 130.5, 141, 151, 162, 173) cm designed to fit with 20cm positive ease. Total length for all sizes 56cm.
PDF Pattern includes: Full written instructions in both UK and US terms, and step-by-step photographs. Note: you will need to know how to complete chain, slip stitches and double crochet and treble crochet stitches (single and double crochet in US terms).
Originally published in Crochet Now magazine issue 51 as the High Note Poncho, I've changed its name back to its original inspiration.
*it can also be pronounced to rhyme with 'kitchen', but clearly that doesn't work quite as well here.
Get the pattern now from: