Knit a stylish cushion cover with a tartan effect to add a touch of cosy country charm to any room.
This simple step-by-step knitting pattern uses only horizontal colour changes so is perfect for beginners who haven't mastered colourwork or intarsia knitting, as the vertical stripes are worked after you have knitted the cushion cover! And full photo instructions are given. It features a simple envelope back with a ribbed edging so it's easy to insert and remove your cushion pad.
The copper, caramel and mottled brown colours, with shots of the bold teal and red, are inspired by one of my favourite countryside sights, pheasants. They're regulars in our area of the South Downs and we even have one in our tiny garden every now and then, when they've stayed a bit far from the local fields.
This is a great beginner knitting project as you only need to know kit stitches, purl stitches and changing colour. It's nice and portable too and is easy to memorise so can be picked up and put down easily!
You'll have plenty of yarn leftover to make at least one other cushion by swapping the main colour with one of the contrast colours.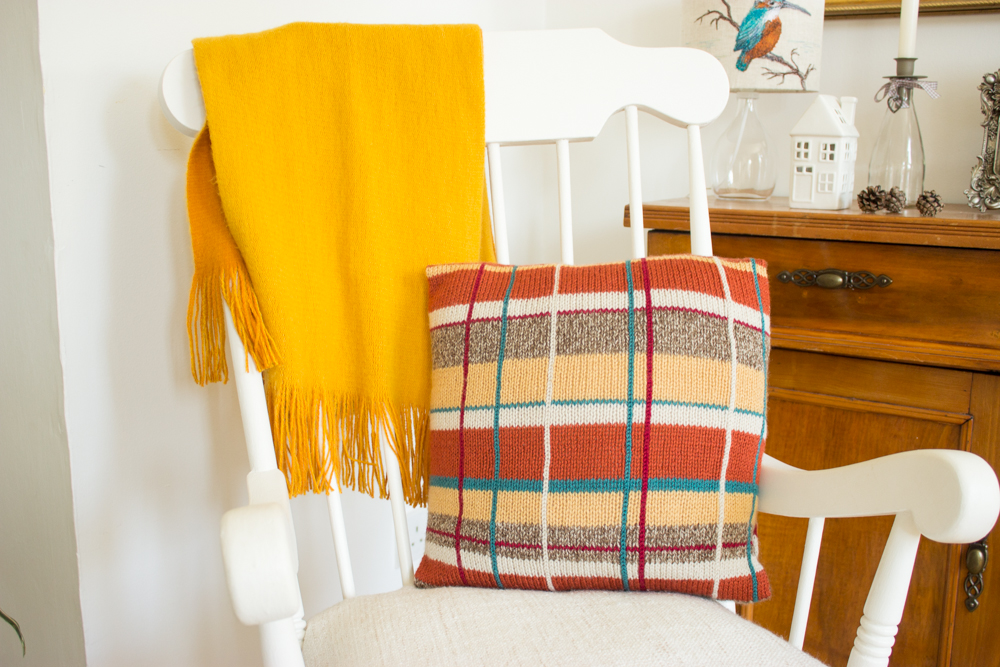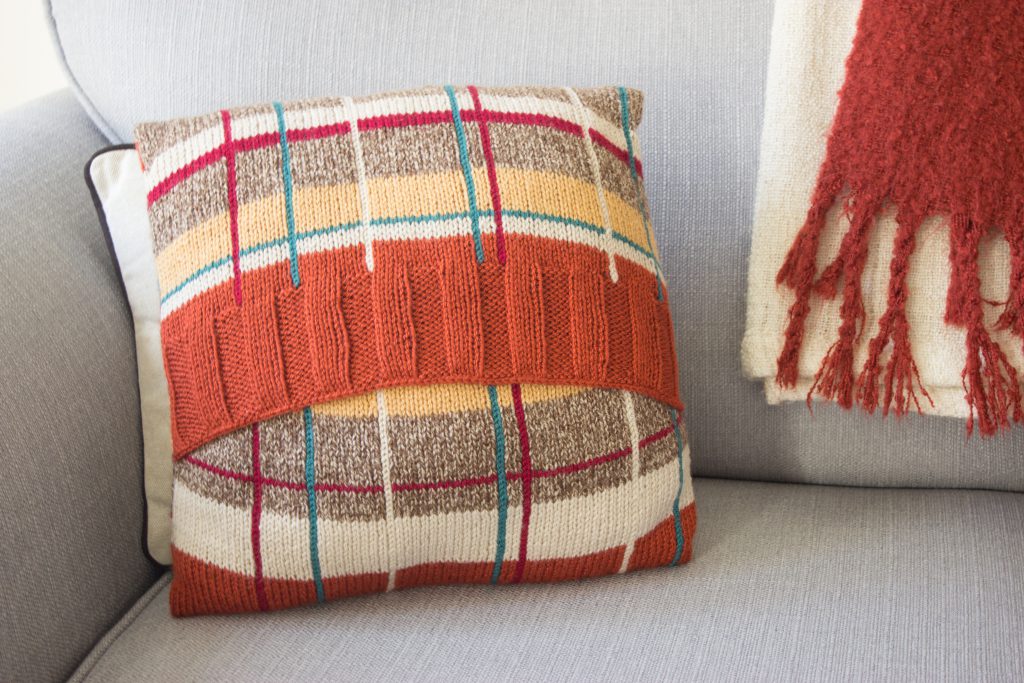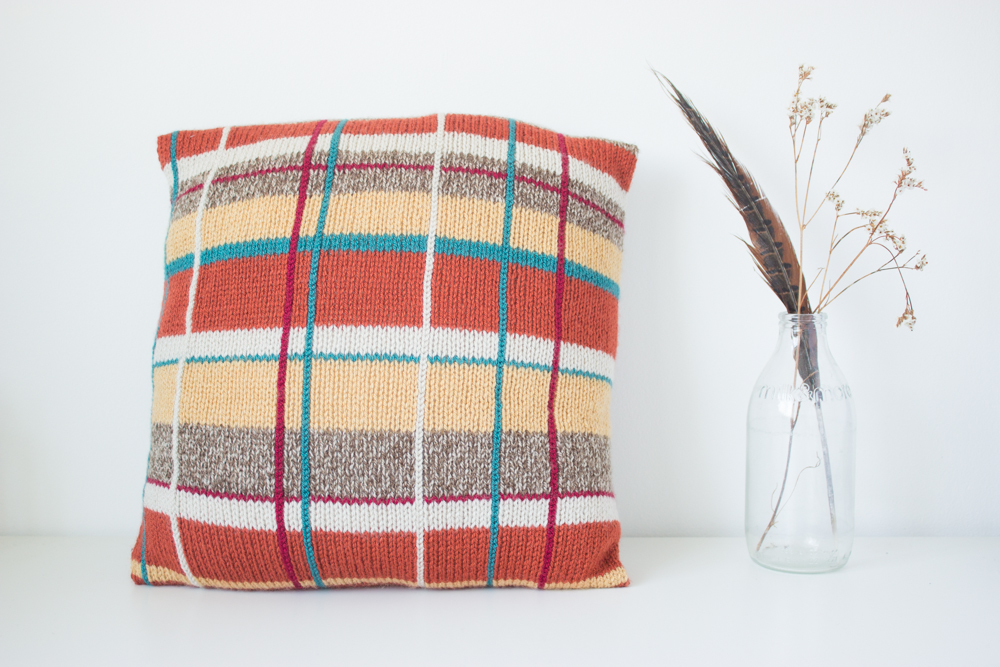 Skill level: Basic, you will need to know how to cast on, use knit stitches and purl stitches. Full instructions for using the crochet hook for the vertical stripes are given.
Materials needed:
4mm knitting needles
4mm crochet hook
DK wool in 6 colours
Tapestry needle
Scissors
Tape measure
40cm x 4cm cushion pad
Finished size: Approx. 35cm x 35cm when made into the cushion cover. Fits a 40cm x 40cm cushion pad. Instructions for making a larger size are included.
Pattern includes: Full written instructions and step-by-step photographs. Note: you will need to know how to cast on, use knit stitches and purl stitches.
Download your copy now from: