Goodbye weaving in ends!
Okay, maybe not completely – you'll still have a few from starting and finishing your work, but joining yarn with a magic knot will leave you with way less than usual. Let's face it weaving in ends is the least fun part of any knit or crochet project, whether you're disciplined and do them as you go or if leave them until last (yep, I'm in the second camp). And there's always that last one that magically appears after you've put your needle and scissors away…
Anyway, the magic knot can help with this – it's particularly good for attaching a new skein of yarn in the same colour mid-way through your work, because apart from a small knot, you won't have any ends to weave in. Which means you don't have to play yarn-chicken to get to the end of a row to make a join less noticeable, or waste any pieces that wouldn't make a full row. It's also great for joining short sections of leftover yarns together for scrap projects, removing the need to weave in probably hundreds of ends!
How to make a magic knot
1. Place your yarn ends on a flat surface, with ends facing opposite directions.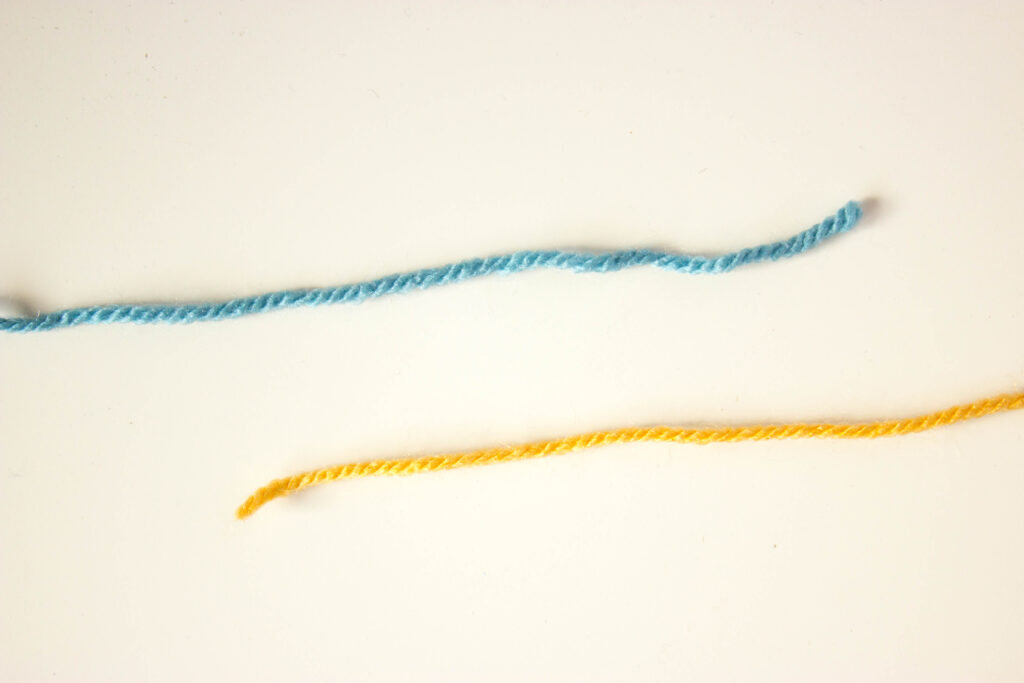 2. Loop one yarn over the front and underneath the other yarn, and across itself at the top (see blue yarn).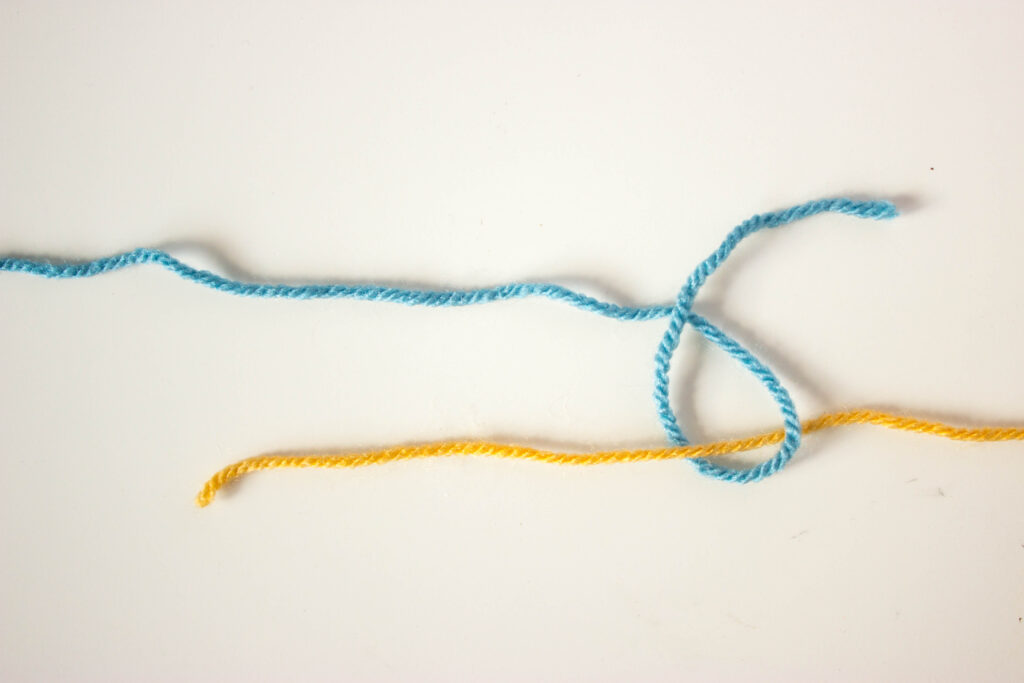 3. Then wrap this through the loop you have created. You can pull it tight at this point, but I have left it loose in the pictures to show how they should both match.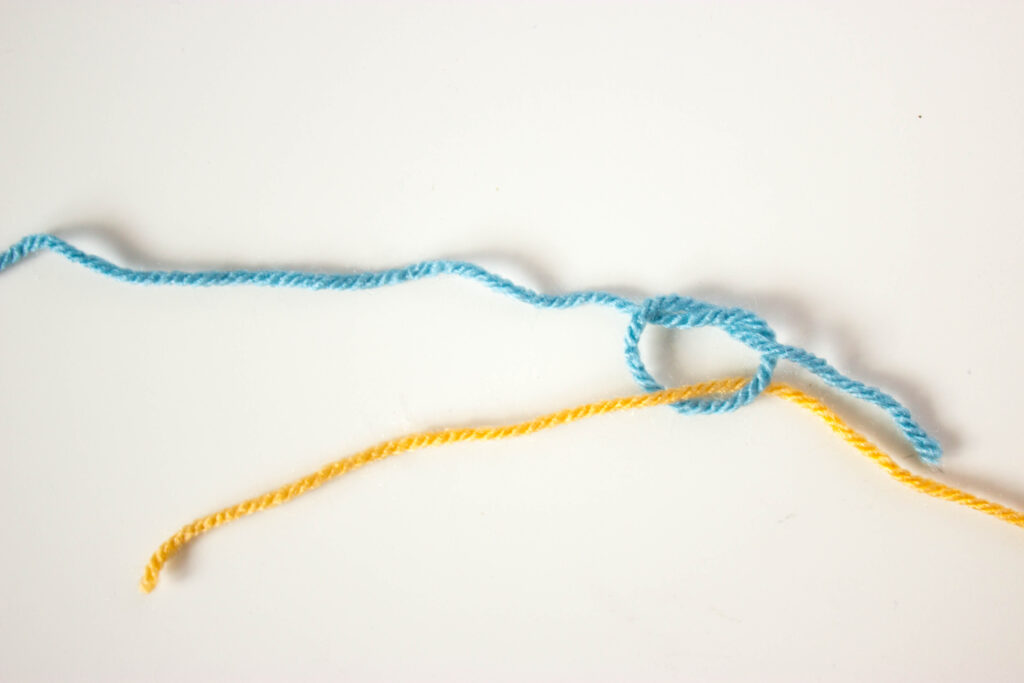 4. Then repeat steps two and three with the second strand of yarn (see yellow yarn).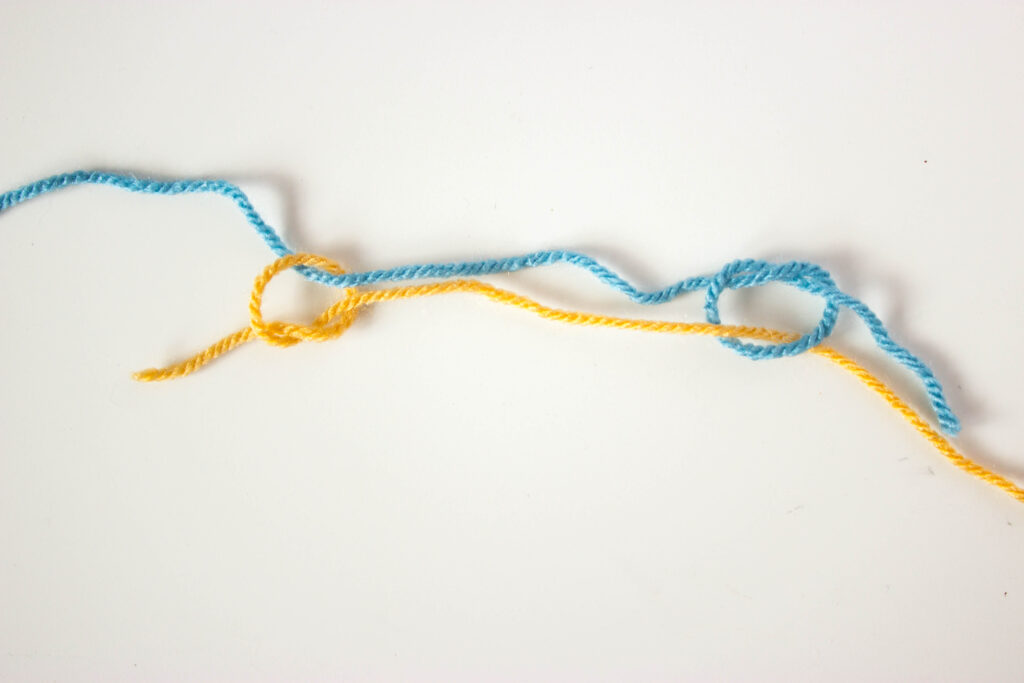 5. Pull both knots tight. Then pinching each strand of yarn pull away from each other so the two knots meet.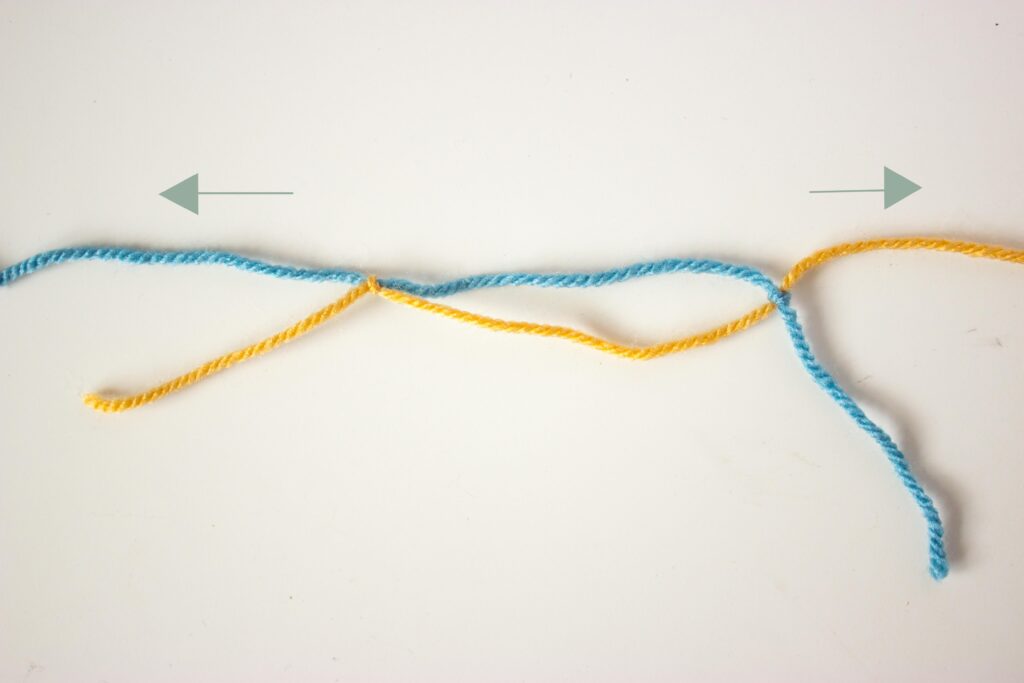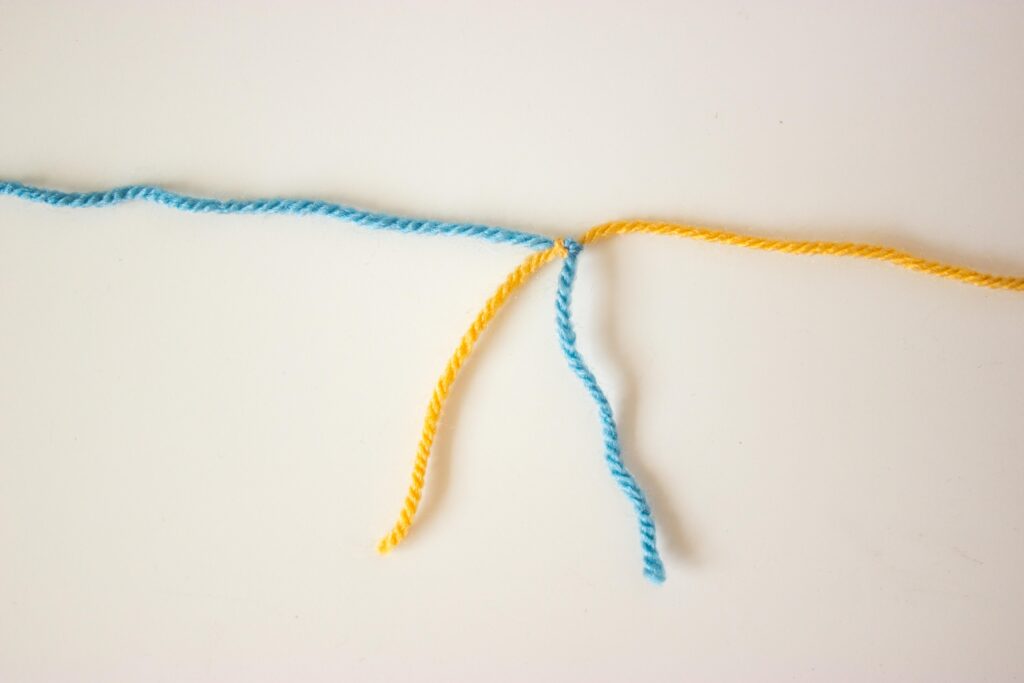 6. Pull to make sure both are tied tightly, then cut off the ends as close to the knot as possible. Magic!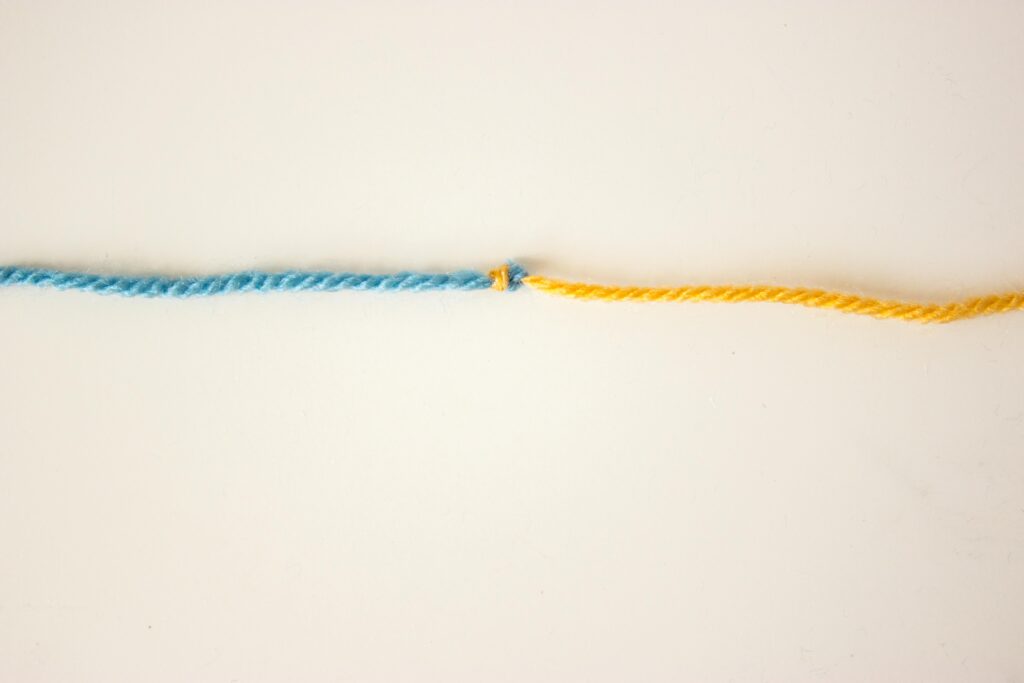 Have you used the magic knot to join yarn before? Let me know if you try it!